PolicyLink Awarded Hewlett 50 Arts Commission for "We, the 100 Million"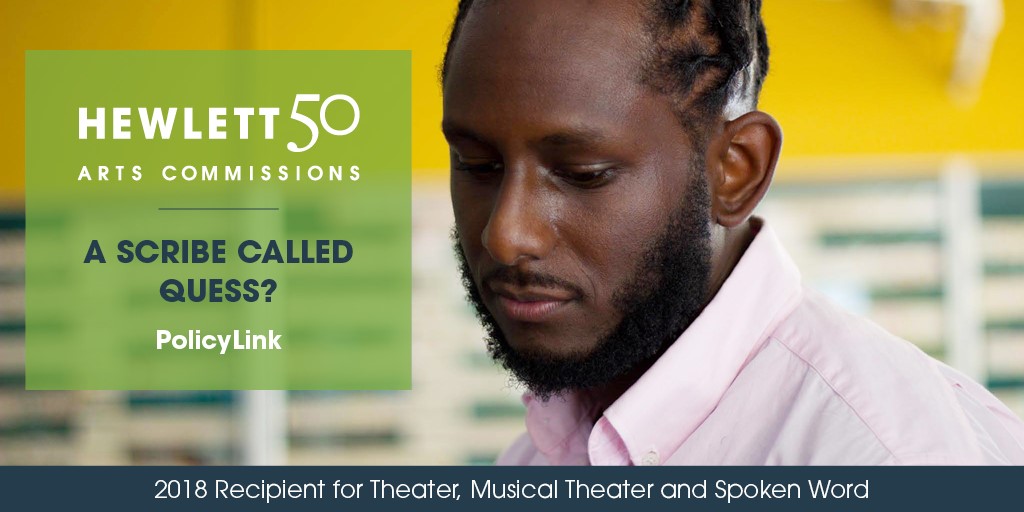 Art is a must-have for any thriving community. And that's why we are proud to announce today that we have been selected as a recipient of a Hewlett 50 Arts Commission. Launched in 2017 to celebrate the foundation's 50th anniversary, this is a five-year, $8 million initiative supporting the creation and premiere of 50 new works by world-class performing artists working in five disciplines. PolicyLink is among a group of 10 Bay Area-based non-profit organizations that will receive $150,000 each to create important and unique work that facilitates discussions around the most pressing local issues.
"We, the 100 Million," will be a series of place-based, community-driven choreo-poems performed with music and multimedia storytelling exploring inequity in the United States. "We, the 100 Million" expands on the work of PolicyLink over the past two decades to advance racial and economic equity in the United States by combining data, policy, performance and poetry. The piece will be a 10-part spoken word performance that lifts up the lives of the 106 million Americans living near or in poverty. (See also: "100 Million and Counting: A Portrait of Economic Insecurity in the United States," the newly published data profile that provides a breakdown of who is economically insecure in America.)
One source of inspiration for the development of the performance will be data from the National Equity Atlas (the PolicyLink partnership with the Program for Environmental and Regional Equity at the University of Southern California). Another important source will be direct engagement with people in communities across the country affected by economic insecurity. Lead artist Michael "Quess?" Moore and PolicyLink Senior Fellow and creative director of "We, the 100 Million" Jeremy Liu will work closely with our staff of researchers and public policy experts and local communities to communicate a richer and more nuanced understanding of the lived experience of 100 million Americans struggling to make ends meet.
To learn more about the Hewlett 50 Arts Commission and the nine other awardees, click here.